50+ Beach Captions for Instagram Posts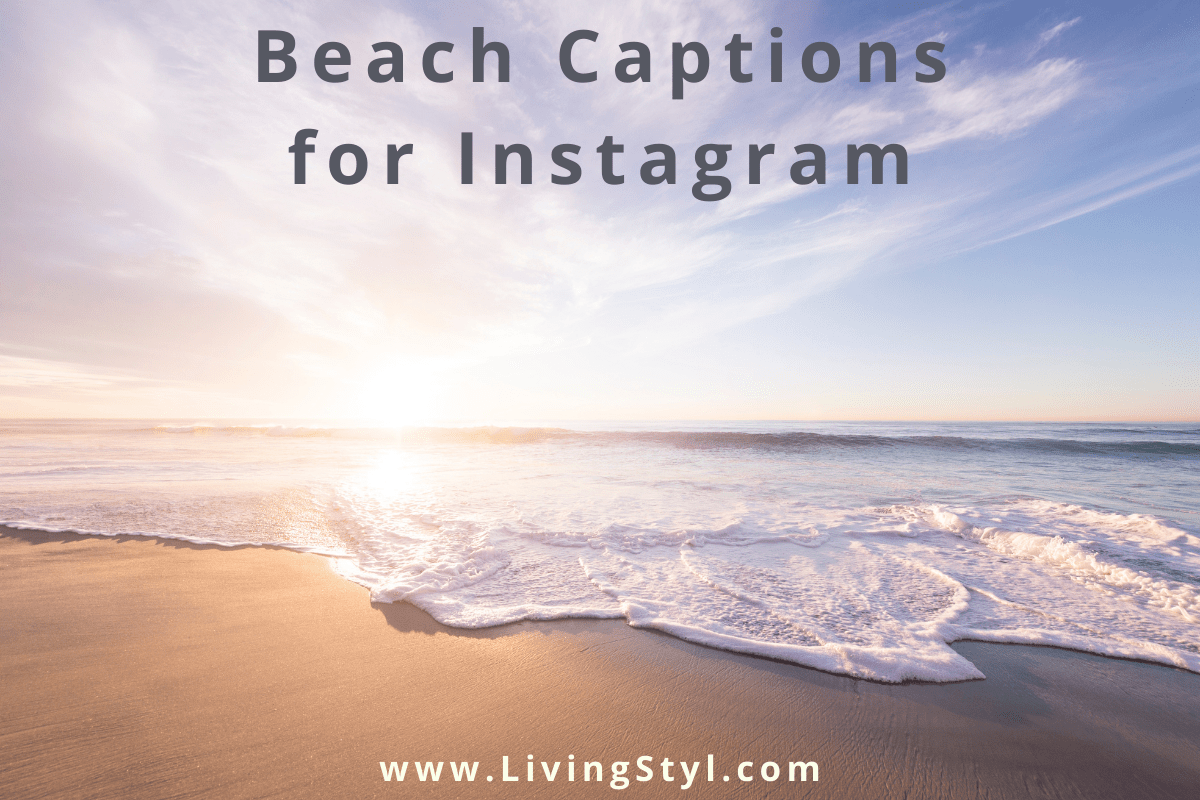 50+ Beach Captions for Instagram
Summer should get a speeding ticket.
Don't worry, beach happy.
Sunsets and palm trees.
Pool hair, don't care.
Time to seas the day.
High tides and good vibes.
Aquaholic.
Life's a beach!
Good vibes happen on the tides.
Tropical state of mind.
Sunshine on my mind.
All my troubles wash away in the water.
I´m walking on sunshine.
Friends, sun, sand and sea, that sounds like a summer to me.
Got my toes in the sand.
A bikini can´t solve everything but it is a good start. Add sun and sand to it and it gets even better.
You can't buy happiness, but you can buy ice cream, and that's basically the same thing.
Passports & pineapples.
Life is better in a bikini.
Live in the sunshine.
Bare feet, salty hair.
High tides, good vibes.
Summer Lovin.
You, me and the sea.
Find me under the palms.
Happier than a seagull with a French fry.
Summer is a state of mind.
Good times and tan lines.
Less Monday, more summer, please.
Anchors away!
All you need is a dose of vitamin sea.
Girls just wanna have fun.
Pool time, come to get some.
Sandals and sunshine.
Nothing but blue skies.
Beach time.
Stay salty.
Beach days, always.
Ocean air, salty hair.
That summer feeling.