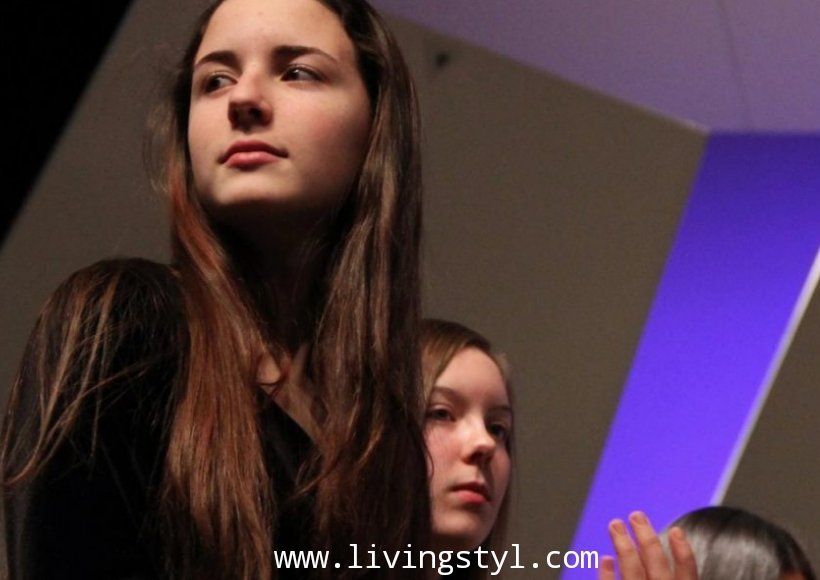 Headbands or turbans are an accessory that currently has not gone out of style, but is in trend even on the 2021 fashion catwalks. In recent years this accessory has become an important component when it comes to being fashion, because they give a very chic and elegant effect, working with any Look.
Now, how to style your hair using headbands or turbans and be up to date is always very easy and simple, the only thing is to do a few small steps to place the turbans and headbands in the best way to obtain a spectacular outfit.
Ways to comb your hair
The first thing to do is choose which headband or turban to use and which combines with the rest of the wardrobe. This will make the look more harmonious and it does not seem that it does not match, because when we go out on the streets people will always see that we are wearing.
After choosing the headband or the turban, it can be combed in different ways to place this accessory on the head. For example, you can use a turban with loose hair and if you want, add waves to the hair to make it more spectacular.
Elegant and sophisticated look
However, you can also use a turban with your hair collected to form a more elegant and sophisticated look, everything will depend on how you feel comfortable wearing your hair and always remember that everything goes according to the wardrobe.
You can also style it with loose or wavy hair, to make it a more discreet hairstyle and adding a headband to the middle of the head. On the other hand, you can use a turban by placing it in the middle of the head and tying the two ends at the back of the head, which promises to create a more romantic look.
However, if you want to style your hair with a more vintage touch, you can choose to wear a turban of the type of lacing that was used in the 30s and 40s. This is placed that only covers the top of the head and can be played with the different fabrics and colors.
On the other hand, if you want a perfect ethnic or casual finish, it is best to place a turban or headband on the forehead and wear it to the middle of the head to collect the hair so that it does not fall on the forehead. This option is very easy to do and can be done very often.
Types of headbands
A headband is a very good option to be used on any occasion, such as going to a party, the gym, a date, work, the beach and many more events. Allowing them to be combined with different outfits and give a more original touch.
This accessory is in different designs, colors, patterns and more. These headbands used on the head allow us to be fashionable and functional, apart from giving a touch of glamor and sensuality. The different headbands will be announced below:
Padded
The padded headbands are a type which is soft, thanks to its structure. This is based on a plastic headband to which a sponge is added to the outside, to then be lined with some type of fabric. To make it there is no parameter as to what type of fabric to use, in addition you can add pearls, stones and any other applique.
With pearls
This type of headband has had quite a stir in the fashion world as a very glamorous and elegant accessory to wear with an outfit. Well, its metallic structure allows them to remain firm on the head and the different pearl applications make it fabulous.
Sporty
For the decade of the 70s, sports headbands were created, which would allow to keep the hair away from the face at the time that some type of exercise or play a sport was carried out. Usually, they are made with breathable, elastic and very light fabrics; they can be obtained in different designs and colors.
Wide fabric
Wide fabric headbands are very functional when it comes to being used to collect hair. Unlike a thin headband, this one will have a greater proportion when wearing loose or collected hair, since it takes a large amount of hair.
Crochet
Unlike common headbands, a crochet one is a good option for those women who like the traditional. Well, being a woven headband, it makes us feel when our mother or grandmother used to knit, with a needle and crochet thread. We can find a great variety of designs of these bands.
Turbans
The turbans are of Asian origin that are worn in different ways on the head. On the other hand, there are two types of turbans, one is made of cloth without any plastic or metallic structure. While others have a plastic structure so that it has more firmness when used. This accessory is found in a wide variety of patterns, colors and fabrics, ideal for casual or elegant wear.
Steps to make your own fabric headband
Making a fabric headband is not complicated, everything will depend on what design you want to make and that it is very versatile. To make your own fabric headband you will need some materials that will be essential to make it and perform some steps.
Materials
A cut of fabric measuring approximately 30cm long and 10cm wide. The standard measurement will be your own choice, it is also recommended to use fabrics that are manageable when cutting and sewing.
A cart of thread in the color of the fabric or something similar.
Sewing scissors.
Sewing machine.
A piece of elastic rubber, measuring the circumference of the head.
Steps for its elaboration:
Take the fabric and fold it in half across the width so that it is a little narrower and the rubber can be inserted.
Now a minimum double is made in the fabric and it is introduced inwards, it is done on both sides, so that there are no loose threads or fringes.
Then place the rubber by one of the ends that are open and sew the first end to ensure that the elastic remains fixed, then sew the end that remains.
Finally, join the two ends with the help of the machine so that it remains. You can add any detail you want and you will have your own headband.
Meet the best outfits with headbands and turbans
Headbands or turbans are a very fashionable and trendy accessory to wear with your hair. It can be combined with any outfit which will give a more impressive look and even on the catwalk it has become very necessary to be used. Over the years, different designs have been created to match the wardrobe and the occasion on which it is to be used.
Here are some outfits where they can be used:
For high school.
In an elegant and youthful look.
Romantic look.
In vintage style.
A sporty look.
Examples of hairstyles with headbands
Braid with headband.
Picked up low or high with a headband.
Fish braid with headband.
Loose waves with headband.
Loose hair with headband.