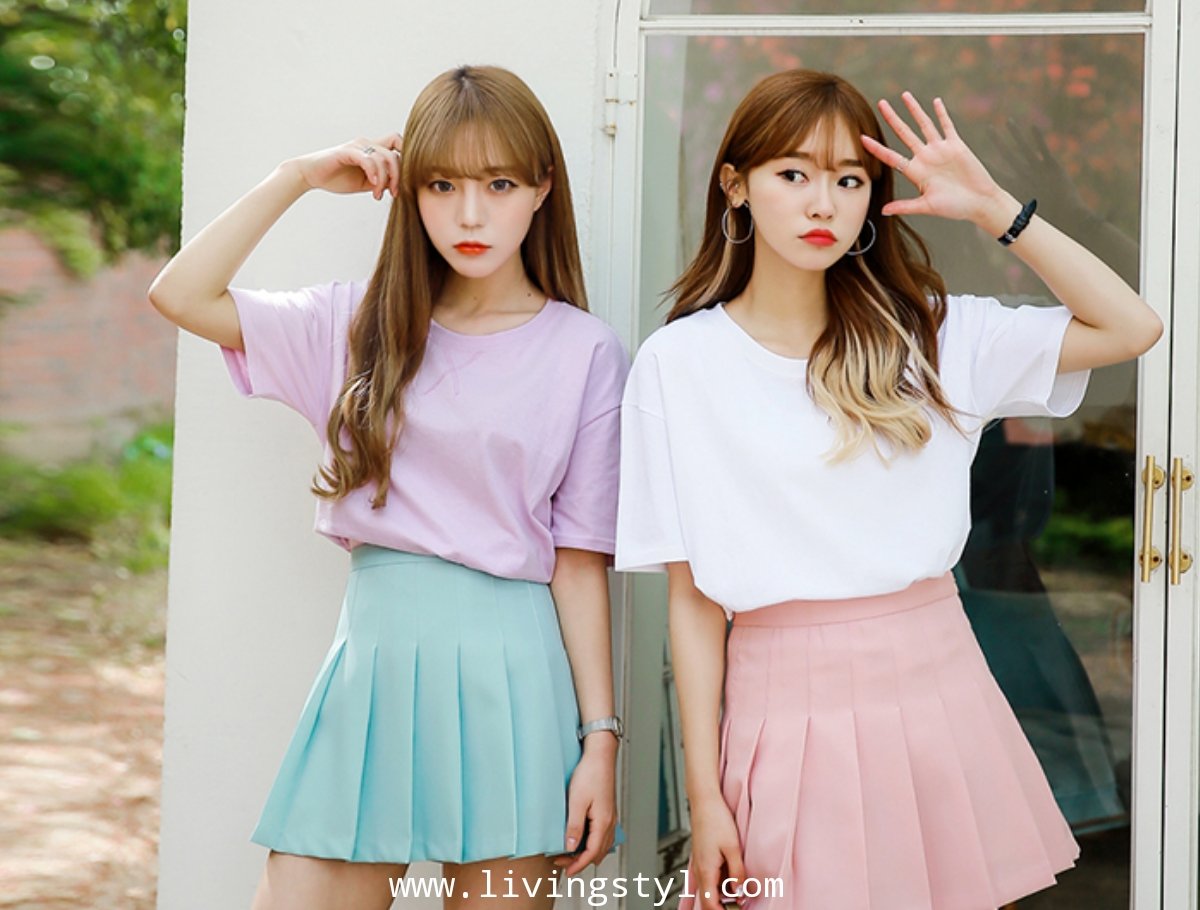 Many girls are in doubt of what to wear to wear. What garment will perfectly match the style we want to create? And we rarely give skirts the attention they really deserve.
Skirts offer us hundreds of opportunities to renew the wardrobe that we have at home. And believe it or not, the designs can be very varied, elegant and sexy. Get your ideal skirt style here with us!
What model of skirts is in fashion?
The garment that is used the least is the skirt. And the truth is that there are many ways to use skirts and not die trying. Especially when it comes to the most fashionable models.
Skirt in Line A. One of the simplest designs but without a doubt one of the most popular. It has a set shape, and when it is worn shape resembles an A. Thus, it will create an illusion of a smaller waist for the wearer.
Wide skirt with pleats. This is one of the styles of skirts that are being used the most today. And it has even been incorporated as a unisex clothing design. Since the design is so versatile that even the kids are trying it. They can be short or long, different patterns and colors. But they are all very wide at the base and have very elegant pleats.
Pencil skirts. These skirts are an excellent option if you want to be sexy and elegant at the same time. They conform completely to the body, so the figure will look much highlighted. The length can be as you wish. Since the result will be the same.
What are the types of long skirts out there?
Long skirts have very unique designs, and within them are the best fashion skirts for chubby girls. Since they present unique and elegant designs.
Missing in circle. This is a very simple skirt style but at the same time chic and feminine. It can be combined with almost anything, and offers the opportunity to show off an incredible figure.
There are types of skirts for each body, and the accordion skirt is one of those that are excellent for girls with long legs. Accordion skirts have numerous pleats around the fabric. And you can combine them with a very nice blazer will make an incredible outfit.
Draped skirt. This is one of the fashionable glued skirt designs. It is ideal for any type of body. And it bears his name because in the front it gives the illusion of having many folds in itself.
If you love more carefree styles, then the gypsy skirt will be the one for you. It is a very long skirt style, in which you can hide even your shoes. And they are characterized by wearing loose fabric.
Best short skirt models
On the other hand, if you are more inclined to wear short skirts instead of long skirts. There are many models with which you can experiment with new outfits.
Mini skirt. One of the best known designs, and one that continues to be one of the most popular. Miniskirts have long been a trendsetter. And to this day, they can be combined with anything.
Short pleated skirt. This is a similar design to the accordion, however the folds of this are wider. And the base is usually more solid and wide. So it is very elegant and cute with a blouse.
Wrap skirt. A short skirt that has a very striking style. Since all of them can be easily differentiated by having a line that divides one part of the fabric from another right on one side.
Bubble type skirts. Bubble skirts are very elegant. And they also have a very beautiful and comfortable design. The base rolls inwards, to give them a much more domed look. And for that reason, they are wider and more open than regular skirts.
So you have already seen all the options in skirts you have to create the best outfits of the season. Dust off those old clothes and create a new trend!