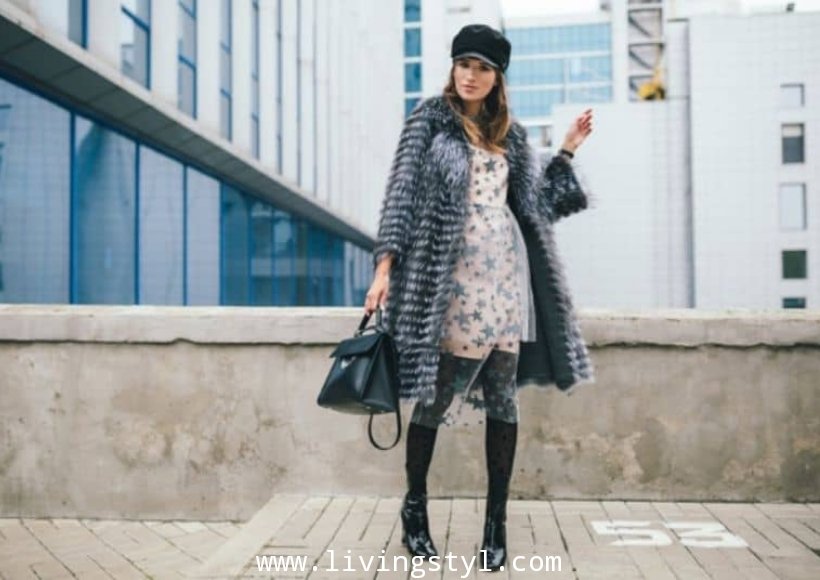 Many of the garments that women use the most are dresses, short skirts and pants, but you can also combine and use both. The dresses with pants underneath was a street style fashion that was more carried out in 2019.
Taking into account the diversity of tastes that there is, we bring you tips so that you can exploit this type of clothing that was used years ago. But now it has become a trend and many important companies such as Zara and Valentino are carrying them out, as well as influential artists and celebrities.
How to wear and combine a dress over pants?
Dresses with pants underneath is an idea that may be a bit complicated and risky. But we will give you some ideas so that you can use it safely. For example open dresses, it is a very good idea to show off your pants. Make sure that the colors and their tones match the pants to show off your outfit to the fullest.
You can wear an animal print dress with dark pants and from light jeans with floral dresses, wearing accessories will never hurt. Wallets or bags are a very good choice to highlight. Another option is to wear a turtleneck or turtleneck type dress for a more elegant outfit.
For the feet, if generally the dresses with pants underneath are elegant, wearing heels will be a very good idea. But if you want a more prominent street style you can use ankle boots.
We also see their resemblance to trouser dresses but they are different. So what are pant dresses called? They have several names but in general they call them jumpsuit.
These pants dresses are elegant, they are almost always long and with various models from turtlenecks to low-cut flannel type.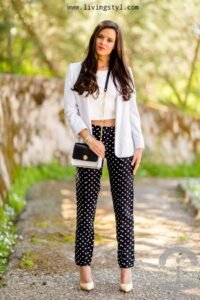 What kind of pants to wear with a short skirt?
Wearing a skirt with pants will depend a lot on the style you use. Although, in general, dark or leather pants are used to enhance the look much more. As with the dress, you can vary the color of the pants with a darker color than that of your skirt to make them more striking.
You can also go for a riskier option using an animal or flower print on the skirt, and with dark colors on your pants. This way you will have a more extravagant and completely different look, striking and very risky.
The type of pants that is used the most tends to be dress, but you can use something much more casual if you like to dress like this on a daily basis, since there is the possibility of wearing something sporty. You can use quirky accessories like bags or hats. The ideal is to dress safely.
Ideas of dresses over pants at a party
When it comes to wanting to find the perfect outfit to go to a party, it can become quite complicated, much more so if it comes to combining clothes like these. For this reason I leave you some ideas of dresses with pants underneath below.
First of all you must know how you want to dress. Elegant or casual, if you opt for the first option, I recommend a turtleneck dress with an opening at the bottom. And that the pants are black, dress to highlight the whole look in general.
On the other hand, if you want to go casual, you can wear a long floral dress, with a tight Jean to shape your figure. You can use it a little loose but if so we recommend using a belt to take advantage of your body. You can also use a more rebellious style by opting for ripped or ripped pants.
Either way is brilliant, but don't forget that you can wear accessories. And don't be afraid of being a little extravagant, you can wear hats, bags and hats that match the color of your pants. It is a good option to finish looking great with this new trend and look your best when you go out with your friends.
To innovate with this type of clothing, you must feel confident about yourself, and take risks in each decision to combine. The ideal thing will be to play with the tones, and take into account the design of the pants and the dress. Try to always have something very neutral at the bottom.