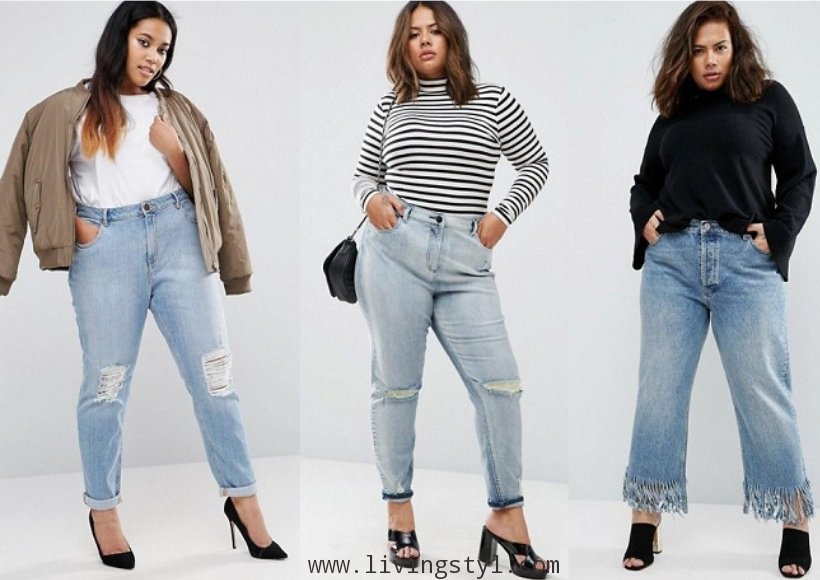 Truly ripped jeans or pants do not go out of style, for men and women. And yes, this type of garment brings a very relaxed and fresh style to any look.
It was until the 60s that this garment became a unisex fashion. Where it started to create a big trend.
Little by little the ripped jeans for men and women came and went over time. Each time with much more force and with one or more updates in the design.
These ripped or worn pants are pretty easy to match. Well, its texture and wear inspire a rebellious, relaxed, comfortable, versatile and modern style at the same time. However, if you want to make these distressed pants or jeans from home, keep reading.
How to do the ripped jeans technique at home?
To make the ripped men's / women's jeans , you will need a pair of pants that you no longer use much, that are old or simply some classic jeans of your choice.
Once we have the pants we want, it is time to start marking. We can do it by wearing them or on a flat surface.
We proceed to choose the parts that we are going to break, such as the part of the knee, the thigh or the calf. This is up to you.
With a chalk or a pencil, and a ruler you will make horizontal straight lines of 5 cm or 6 cm. And tall about two fingers or so. You can pull out multiple lines, like 4 to get a pretty thick tear.
If you want to have very ripped pants you can make the lines much bigger. In other words, it has a length of 10 cm, and a width of about 3 cm or less so that it looks more stylized.
This is entirely up to your preference. Remember they are worn out pants and there is not much to lose, the idea is to make a sloppy look.
With a sandpaper that is not very aggressive, you will rub the part that you have marked once the pants are on the table. I recommend putting something flat inside the pants so as not to damage the back before doing this whole process.
The next thing will be that with the scissors or with a blade you will cut the lines that you have marked in each part of the trouser leg. Then with a tweezers you will take out each tissue that is vertically.
And finally with the blade or with the open scissors, you will rub along the edges of these torn and in other parts of the pants with the sandpaper. You can sew around what you've cut so it doesn't break any more, if you like.
And that's it, put them in the washing machine to finish giving them that rustic touch and so that they break just a little more.
How to do the worn effect on jeans
If you want to know how to make a worn effect in jeans that you have stored there or that you simply do not like, continue reading.
You can follow the same steps above, or just rub some parts of the jeans with the sandpaper. Make small cuts and rub over them with scissors to loosen the threads a bit.
At the bottom you can spook another bit if you prefer. Stick some patches on various parts of the pants without too many to give it a cooler touch.
Another option is to discolor part of the pants, such as one leg and not the other. So that one part will be lighter than the other and that contrast of tones will give it a super modern style.
What is the best way to combine ripped jeans?
Look at the following tips to know how to combine ripped jeans for women. And what garments are the most versatile with these pants.
Combine them with white or black tennis shoes. Also with simple boots or heels.
Sweaters or jackets that reach the waist.
Fishnet stockings inside to show through ripped.
Blouses at the waist. They can be pegaditas or loose tops type.
Wear a black strap.
If the jeans are glued you can use loose shirts.
Use neutral colors.