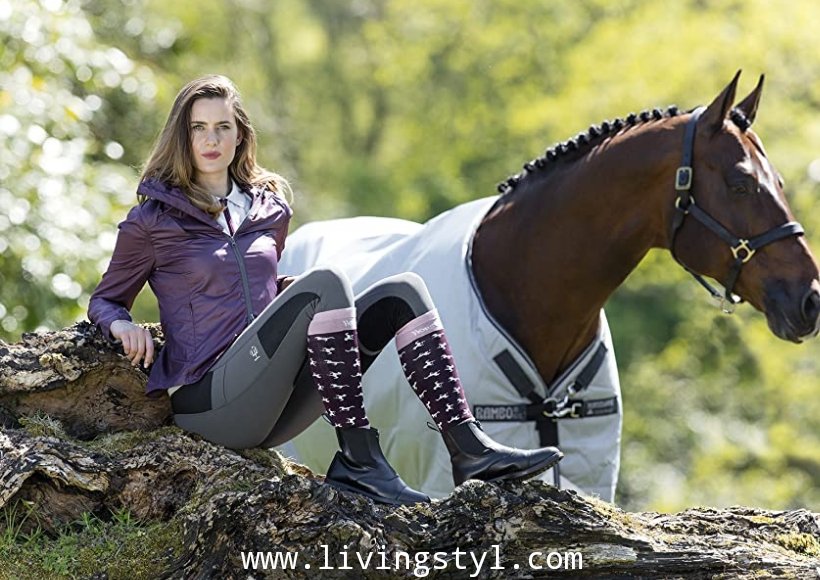 Leggings are an elastic pants type garment that adapts to our figure completely well. They are perfect for days with a lot of movement and for physical activities such as sports.
This garment is quite comfortable, and versatile. It has a variety of designs, textures and colors to choose from.
When the time comes to want to dress in something this comfortable and not knowing how to combine it can be a real stress. Because despite its versatility, a mistake could make our whole look totally out of shape.
This is why it is very important to combine leggings correctly, so we leave you right here the best ideas to use them.
What is the best way to combine leggings?
If we talk about a sporty, casual, or formal style, it is very important to keep in mind
the following aspects of how to combine leggings to wear.
The legging fabric must be thick, so it will not be marked as much in certain areas.
Opt for dark or balanced leggings colors.
Use a comfortable and correct pantyhose or underwear, avoiding that it is marked or that attracts attention to that area.
Make sure the legging has a medium shot.
No bright colors.
That fits you just to the body, without folds at the bottom.
Compensate with baggy or long pieces of clothing, and provide different clothing items to create a more sophisticated look.
Now I leave you some ideas of outfits for you to use as a reference and create a perfect look using leggings for both chubby and skinny girls.
For a casual style, I recommend wearing items such as blouses and long shirts. Add some jacket and comfortable shoes.
Another option to create a casual look is with a large black sweater, black leggings, although you can vary in color and some boots or sports shoes.
If it is a formal style, try to have a dark leggings color, followed by a long blouse that can be beige or white, complemented with a blazer and high heels.
Another way to wear leggings and look elegant is to always opt for thick fabric or leather ones. They can be in brown or black, followed by heels in the same hue, a long white button-down blouse and a black blazer.
For a sporty look, use the leggings of the color you want, or with the pattern that suits you, and beautiful. Combine it with a top that matches the legging and some white or black sports boots. To complement it, use a black sweatshirt.
Are leggings good to wear with ankle boots or boots?
If you want to wear a look with leggings and shoes such as ankle boots or long boots, I recommend paying more attention to the material you use for your pants.
Another important thing is to combine the short or long ankle boots with the legging in black or brown. In this way it adapts much better with the outfit.
Opt for a pair of ankle boots with a simple and understated design. This way you ensure a perfect and quite balanced look.
Use and complement the look of ankle boots with a jean or denim jacket, a
blazer or a cardigan. Any of these options or something that looks like a thick black sweater are totally valid. In this way you bring a lot of sophistication and style to the look with leggings.
The best tricks to combine leggings with sports shoes
The things to keep in mind to combine sports shoes with leggings are basically what I have already mentioned. However, I leave you other tricks that you should know to combine your leggings.
Make sure it is a perfect size. This means that it fits exactly to the body and your height, without folds at the bottom. If it is a bit long, do not fold it, better go to a seamstress.
Make sure that the color of the tennis is in contrast with the tones of the outfit or leggings. For example, if it is all black, add the color boom with the boots. If, on the other hand, you have color on the top, try to opt for a pair of white / black tennis shoes.